photo by kwalk628
On Tuesday, September 22nd the Orlando Employment Guide will feature over 30 hiring companies at their fall Job Fair inside the Plaza Theatre. The event will also feature 3 education sessions to help job seekers learn about the online job seeking process, the impact of social media, how to create a personal brand and tips on managing their finances during a period of unemployment.
The sessions will take place in the Plaza Theatre lobby and are free to attend for all job seeker participants.
Session 1: Advanced Online Job Seeking Strategies 10:30 - 11:15
Greg Rollett, the Internet Marketing and Social Media Specialist for the Orlando Employment Guide will open the day off with a 45 minute session looking at strategies to finding and applying for jobs in traditional and nontraditional ways. Expect to take home an action list that will include setting up an RSS Reader, doing advanced company research, looking to social networks for job opportunities and the best ways to get through the black hole of applying online. This session will feature an open Q&A session.
Session 2: Using Social Media to Create a Desireable Brand 11:30 - 12:15
Greg Rollett will once again open the discussions, this time focusing on using new media tools like blogs, Twitter, Facebook, LinkedIn and listening tools to
develp a personal brand
that will lead to desirable outcomes, careers, freelance business and additional exposure. This session will be great for those looking to start using these tools and will also host some advanced uses for even the most seasoned user. This session will feature and open Q&A session as well as live tutorials.
Session 3: Managing Finances During Unemployment 12:30 - 1:15
Craig Dykstra from Edward Jones Financial will lead this discussion and offer tips for saving, paying off loans and credit cards, planning for the future and dealing with a shortcoming in finances when you are unemployed. Craig will offer resources and tips to getting through this tough period and welcome questions about your personal finances in an effort to make this frustrating time easier on your long term finances.
Remember to follow the
Orlando Employment Guide on Twitter
before, during and after the job fair as we will be Tweeting about the event, the sessions and giving tips on the latest hiring information in Central Florida.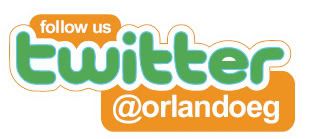 To pre-register to the Orlando Job Fair on Tuesday, September 22nd, please
visit this page and register for free
.
See you on Tuesday Orlando!